The Grove Park Group, originally founded in the 1970s, was re-formed in 2011. Run by a committee of six, chaired by Jonathan Knight, we represent members living across the extended Grove Park area.

The association's aims are to maintain the character and ambience of Grove Park, understand the concerns of residents and work with the council and others to manage the implications of social, economic and development pressures on the area.

In addition we organise and support events to help bring the community together, maintain a website and publish a quarterly newsletter.

Since 2011 we have increased membership of the GPG from 3 to over 250 households out of a total of around 5,000. The GPG is a member of the G15+ which is a group of over fifteen resident associations and community groups across the borough of Hounslow. Non-aligned politically we engage with the council over a wide range of issues, both locally in Grove Park and the wider Chiswick and Brentford area, which concern residents.

Grove Park has a long history dating back to the Ice Age and we aim to be pro-active and pragmatic as the area adapts to the changes and pressures of progress. Community Engagement is not a one-way street and we work hard to ensure that the ideas and concerns of our members are listened to and acted on by our ward councillors and council officers.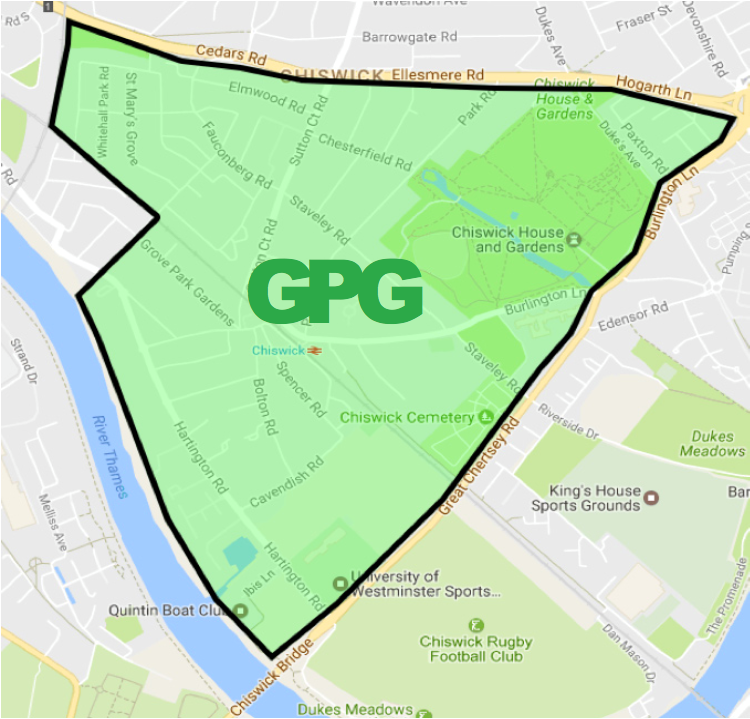 Grove Park Group map